I use the best pure, all-natural ingredients in the world…
It's a privilege to use the world's top two specialist waxes, not least because of the fantastic and consistent results they give.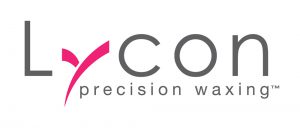 The first of these is Lycon, appropriately all the way from Down Under – a place where a neat bikini and G-lines are a given!
Lycon  was developed by Lydia Jordan as long ago as 1969 on the family kitchen stove, she was in her last year at high school and was unable to find a wax to suit her exacting needs.  So she took the bull by the horns  and created a phenomenal wax. The rest as they say is history.  Lydia's devotion and enthusiasm has never changed over the years, i am very proud to know her personally and professionally.
A handful of UK salons have started using this top-notch product now, but I'm proud to say I was one of the first. I even demonstrated it live on the Lifestyle Channel and GMTV. I've been working with it since 1995, which means I know how it works inside out, ensuring I bring you the best results with each visit.
The skin-savvy solution for all you sensitive types…
What else can I tell you about it? Well, best of all, Lycon is about as soothing and conditioning as any product on the global cosmetics market, packed full of therapeutic and calming natural ingredients such as Aloe Vera, Camomile, Rose and Lavender – no wonder it's the choice for numerous glamorous supermodels and celebrities.
Just as important are the specially-formulated pre- and post-treatment oils and lotions I will apply to your skin. These work by minimising the trauma for your skin of having all that hair taken away. And if it's less traumatic for your skin, that makes it less traumatic for you!
Much more than a dead ringer for Play-Doh!
Forgive the '70s cultural reference, but Lycon comes in a range of different colours just like the stuff I'm referring to. But it's far more than a pretty face – in fact, Lycon is clever stuff.
Conventional strip wax has to be fairly warm to work efficiently, and when applied, it simply forms a flat layer between the hair and the fabric strip. Once the strip is pulled away, a good proportion of the hair – particularly if it is weak from previous waxing sessions – snaps off, which is just how in-grown hairs start.
Unlike other waxes, Lycon behaves like a powerful adhesive, shrink-wrapping every individual hair. Better still, it melts at a much lower temperature than ordinary wax, meaning your skin won't look red or feel sore for hours after your treatment – you can just get up and get on with your life
Once the hair has come into contact with it, there's no escape! And because it has such a grip on the hair, it not only pulls out the hair bulb, but also the white sheath in which it grows.
This is great news for two reasons: first, because the body has to re-grow a sheath before it can even recommence hair production, you stay hair-free for longer.
Second, it's not necessary to pull the set wax away with any level of force – it is simply peeled away.
That's got to hurt….hasn't it?
You'll be surprised, but many people say that having your shins waxed with conventional strip wax is more painful.

Lycon products I currently use are as follows:
Lavender Lyco-Jet – for extremely short hair
Rosette wax – for the bikini area
So Yummy Hot Chocolate – for highly sensitive skins
Manifico – for the boys, with chamomile and sandalwood
Active Gold strip wax , with chamomile and gold platelets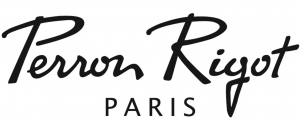 The second of the waxes I use is Perron Rigot, that instead is based a bit closer to home across the channel in France
In 1936, on the upper floor of a Paris apartment building, the face of waxing changed for ever.
Relentless research and seven decades later and Messieurs Perron and Rigot have become responsible for one of the premier waxes in the world.
Like Lycon, it's a specialist, low-temperature wax, making it ideal for sensitive areas. It's key soothing ingredients are cream and honey, meaning the emphasis is on the natural, not the chemical.
Perron Rigot products I currently use are:
Essential Rose -for all sensitive areas
Euroblonde – for large areas, sensitive and bikini area
Eurose – for highly sensitive areas